In the pursuit of
Service excellence
Safety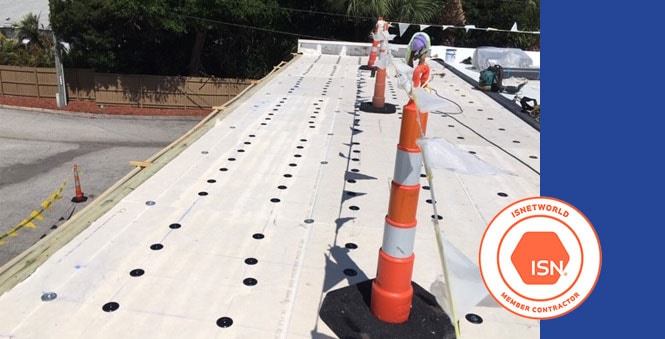 Providing safety leadership is a fundamental part of our business and we require individual accountability to achieve this. Safety is the responsibility of all employees, including both top management and the individual craft worker. Springer-Peterson continually aims to improve its safety and health systems. One of our key initiatives is to increase the proactive involvement of our employees by expecting active participation in support of our health and safety practices. We're committed to promoting safety here at Springer-Peterson in each of our daily roles.
We're dedicated to being a leader in safety training and keeping our employees informed about the safety, health, and security consequences of our work. This also includes keeping our employees current on safety issues, rules, and regulations.
Here's an overview of our policy here at Springer Peterson:
Maintain a safe and healthy workplace for all employees in compliance with all applicable laws and regulations
Promote a positive attitude towards safety
Establish safety and health objectives for all levels of management and employees
Commit appropriate and sufficient resources to protect and support company safety efforts including providing technical support for our field crews
Provide management leadership and require all employees to take responsibility and ownership for safety including bringing the attitude that "I am individually responsible for safety" to the job each and every day
Ensure that each employee understands that they have the obligation to stop a job/task to prevent an incident from occurring
Assure compliance with all company safety, health, and security programs and practices
Provide industry leading training to our employees to better educate them how to comply with those policies as well as promote a culture of continuous improvement and commitment to safety and training
Regularly review and evaluate safety, health, and security programs, procedures, and practices to assure that they are effective and up to date
Assure timely and thorough reporting and investigation of all incidents including the identification of causal factors and the establishment of effective corrective actions
We're highly committed to setting a new standard for our industry and being the safest as well as the most stable and rewarding place to work for the benefit of all of our employees, our customers, and the communities in which we live and work.
Together we will THINK, COMMUNICATE, and WORK SAFELY, every minute, every hour, and every day.
ISNetworld Certified Contractor
ISN is a owner client driven grading company. Contractors have to be sponsored (selected) by specific organizations to even qualify. The grading system stems from 3 key measure of a contractor group.
Insurance- making sure a contractor has adequate insurance in their related field. i.e. workers comp/general liability/auto
Safety Policies and Programs- this section requires an extensive review of the contractors safety policy insuring they meet governmental standards.
Key Safety Performance- every quarter OSHA requires a 300-300a log to be filled out this tracks first aids, injuries and lost time events a company with a higher than normal EMR ( experienced modification rate) is most likely not going to qualify.
The grading system is just like a school report car from A-F in most cases any grade under a "C" will require special provisions and acceptance from a executive from the owner client to approve.
How can we serve you?
Free on-site estimates & consultation with no obligation.
Request an Estimate