A Strong reputation & A Solid foundation
Serving Florida Since 1981
We're honored that Springer Peterson has been the go-to Industrial and Commercial roofing provider for Central Florida customers, spanning more than three decades. With a wide range of services, we partner with customers by being proactive with all of their roofing needs while contributing to the customers' bottom line.
With so many products to choose from, asphalt roofs to single ply roofs to metal roofs, we act as an advisor to help you navigate through the pros and cons of each for your specific situation. Ultimately, we will help you get the most life out of your roof with our top-tier maintenance services. With our second to none customer service model, we have a track record of results in optimal roof performance and minimal breakdowns, avoiding interruptions in your daily operations.
If you haven't experienced Springer-Peterson, we're excited to meet with you and demonstrate how we can take care of all your roofing needs. And if you have, we thank you for your trust in us and continued service.
Roofing is our business. Incredible Service is our passion.
 
With Springer-Peterson, you will get a thorough roof evaluation to determine the best next step given your specific needs, atmospheric conditions, accessibility requirements, and budget. We take a proactive service approach to get ahead of any imminent roofing issues, saving customers' time and thousands of dollars. We will recommend a life extending solution whether it's a restoration, reroofing, retrofit, new roof…and anything in between.
Our service focus is the key ingredient, uniquely working from one location in Lakeland, FL providing an unheard-of level of service to our customers. Our veteran staff and leaders define industry knowledge and expertise, many with 20+ years in the Springer-Peterson family.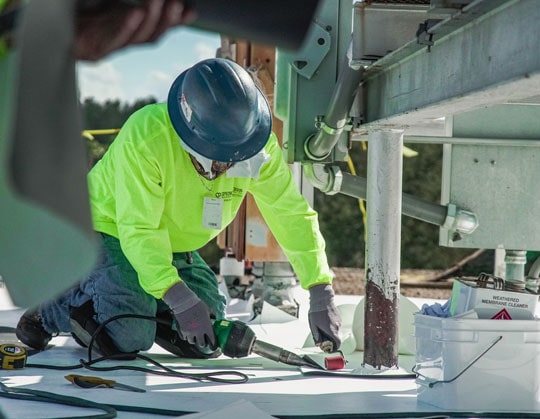 Commercial roofing projects
quick turnover rates and complete satisfaction with roofing installation and performance
View All Projects >
Commercial roofing services
quick turnover rates and complete satisfaction with roofing installation and performance
Schedule Your Free Consultation Today.
On-Site Consultation. No Risk. No Obligation.
or fill out the form below