Unmatched service with legendary quick response time
Serving Florida Since 1981
It's no secret that Springer-Peterson's Service department is unique with its legendary quick response time and dedicated, talented, and tenured staff. Our customers often tell us that our service is defined by professionalism, reliability, and relationships. This is at the core of what makes us the ideal roofing partner.
Aside from our decades of experience, Springer-Peterson puts a value on the career development and retention of our outstanding employees. This has resulted in numerous employees with long-standing careers with us, often 10, 15, 20+ years. This positively impacts our continuity of customer relationships which is practically unheard of in our industry. We're proud to operate from one central and easy-to-access location along the I-4 corridor, which also encourages sustained relationships with our customers.
The Service department staff is equipped and ready to offer our customers top-notch service 24/7. Our team is second to none including a dedicated Operations Manager & experienced Estimators plus a full staff in Administration, Quality Control, and Sales.
With the 2nd largest service department in Central Florida combined with 21 fully stocked, service vehicles… you never have to worry about the roof again. Let us take care of all your roofing needs… saving you time, money, and a lot of headaches along the way!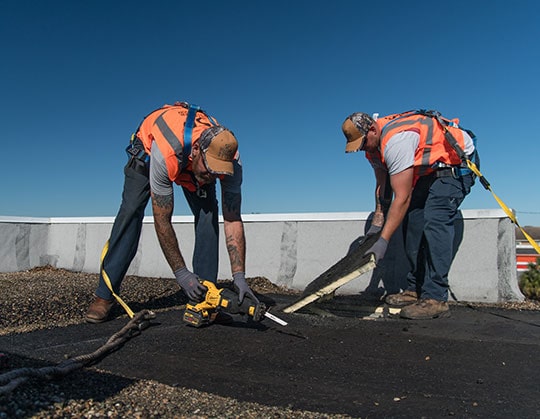 Commercial roofing services
quick turnover rates and complete satisfaction with roofing installation and performance
Schedule Your Free Consultation Today.
On-Site Consultation. No Risk. No Obligation.
or fill out the form below