tenured and talented Fabrication division
Serving Florida Since 1981
Our tenured and talented Fabrication division supports and facilitates roofing through a wide range of services. Our unique team has a combined 100+ years of hands-on experience with extensive field knowledge which results in practical and cost-effective solutions.
With our in-house fabrication shop and top-notch team, Springer-Peterson has a competitive edge because we can provide customers with turnkey solutions that go beyond the roof!
Our Springer-Peterson organization is well equipped with a General Contractor, Certified Construction Manager, Certified Welding Inspectors, and a highly experienced Estimator on staff to provide innovative solutions. We're ANC approved, AWS certified, & OSHA certified.
Our four primary services are industrial & commercial maintenance, custom fabrications, repair services, and custom engineered design solutions: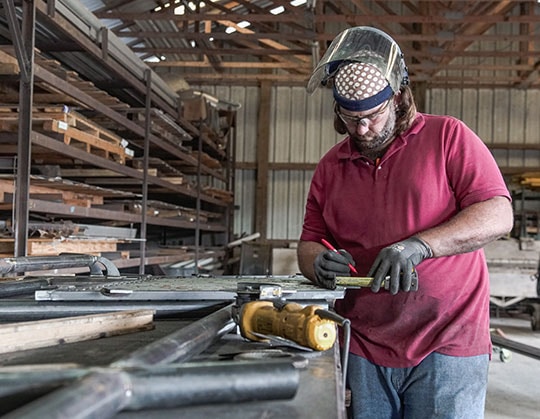 Learn more about Springer-Peterson Fabrication
Not only do we carry the most advanced precision agriculture technology on the market,
we also provide all the professional support and services you need to go with them.
Visit SpringerPetersonFabrication.com
Schedule Your Free Consultation Today.
On-Site Consultation. No Risk. No Obligation.
or fill out the form below