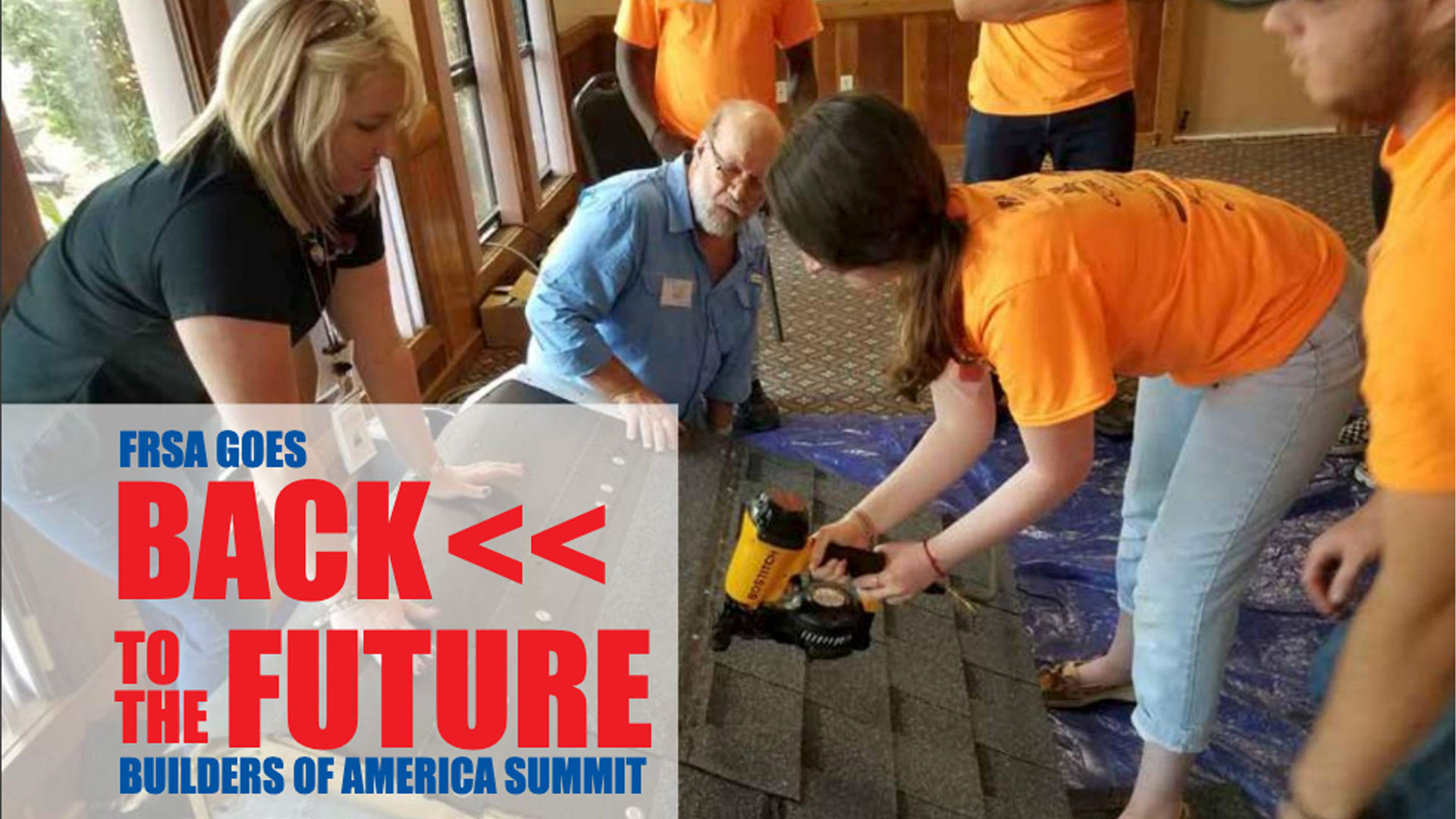 Featured article in the July 2021 issue of Florida Roofing Magazine.
Several of our leaders volunteered with FRSA to lend their time to the Future Builders of America (FBA), a program of The Home Builders Institute, a nonprofit 501(c)3 organization dedicated to introducing construction career opportunities to secondary school students and other youth up to 25 years of age and providing programs to develop leadership skills critical to the construction industry.
Kudos to Diana King, Kim Wilson, Rob King, Cam Raby and Tim Kilgore for lending their time and talents to this organization!
Check out page 26-30 to read the feature!
https://issuu.com/roofingflorida/docs/july_2021